Description
FROSTY ROWAN DARK RED ARTIFICIAL 100pcs BUNDLE
Brand: Springos®
100 wires tipped with rowan at both ends
Total number of rowan balls: 200 pcs
Total length: 15 cm
Length of the wire itself: 12.5 cm
Ball diameter: 12mm
Material: PP, polystyrene inside
Product code: CA0745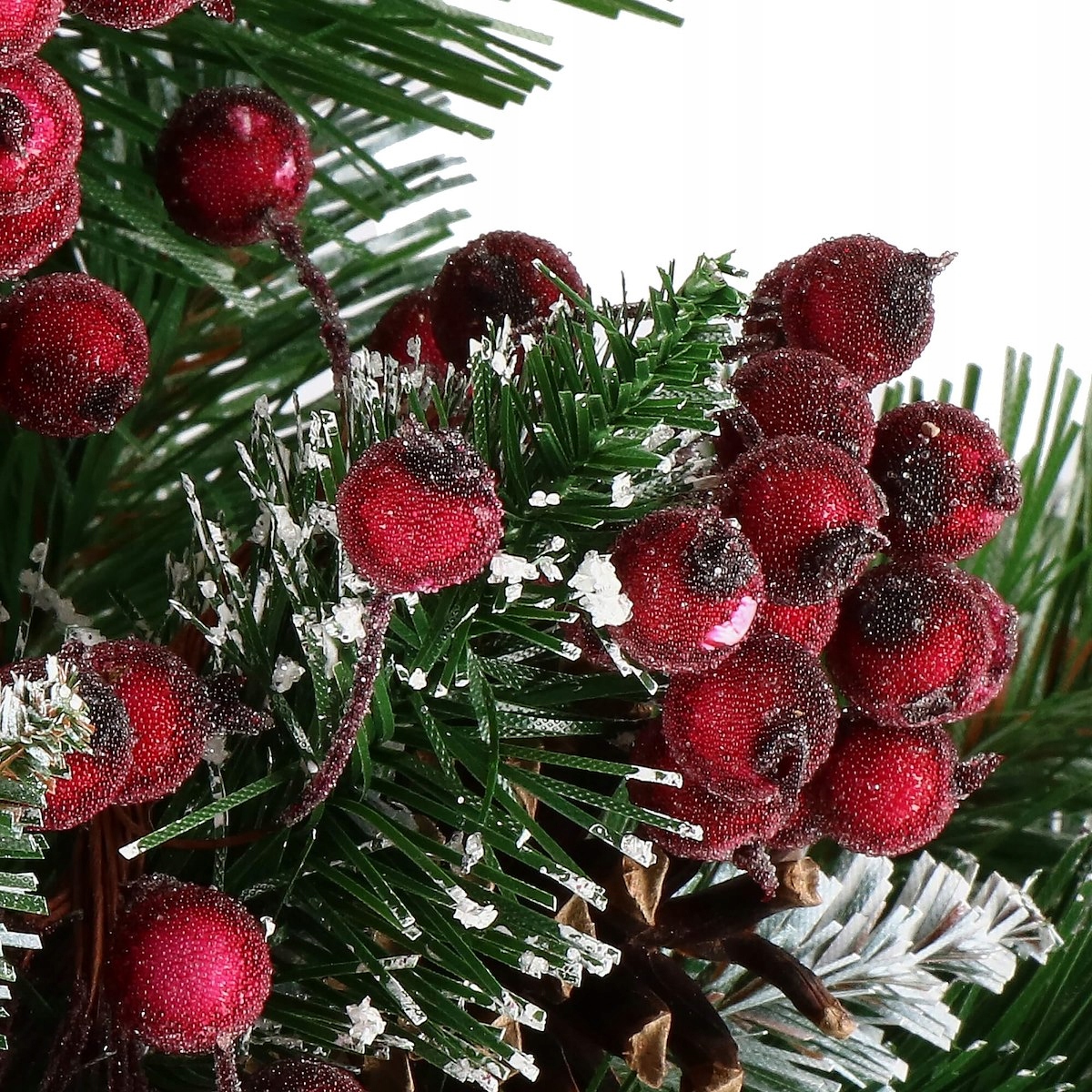 Do you like to create your own home decorations, or maybe your child would like to make their own decoration? With the use of rowan on a Springos® wire, every wreath, Christmas tree or wreath will look impressive. Each of the household members and guests will surely pay attention to them.
🔥 BEST QUALITY 🔥
✅ A product from a leading brand in the Christmas decoration category
✅ Beautiful shimmering frost
✅ There is a ball of rowan at both ends of the wire
✅ The wire can be formed by yourself
✅ confusingly resemble real rowan
✅ Frosting will beautifully reflect the light from the Christmas lights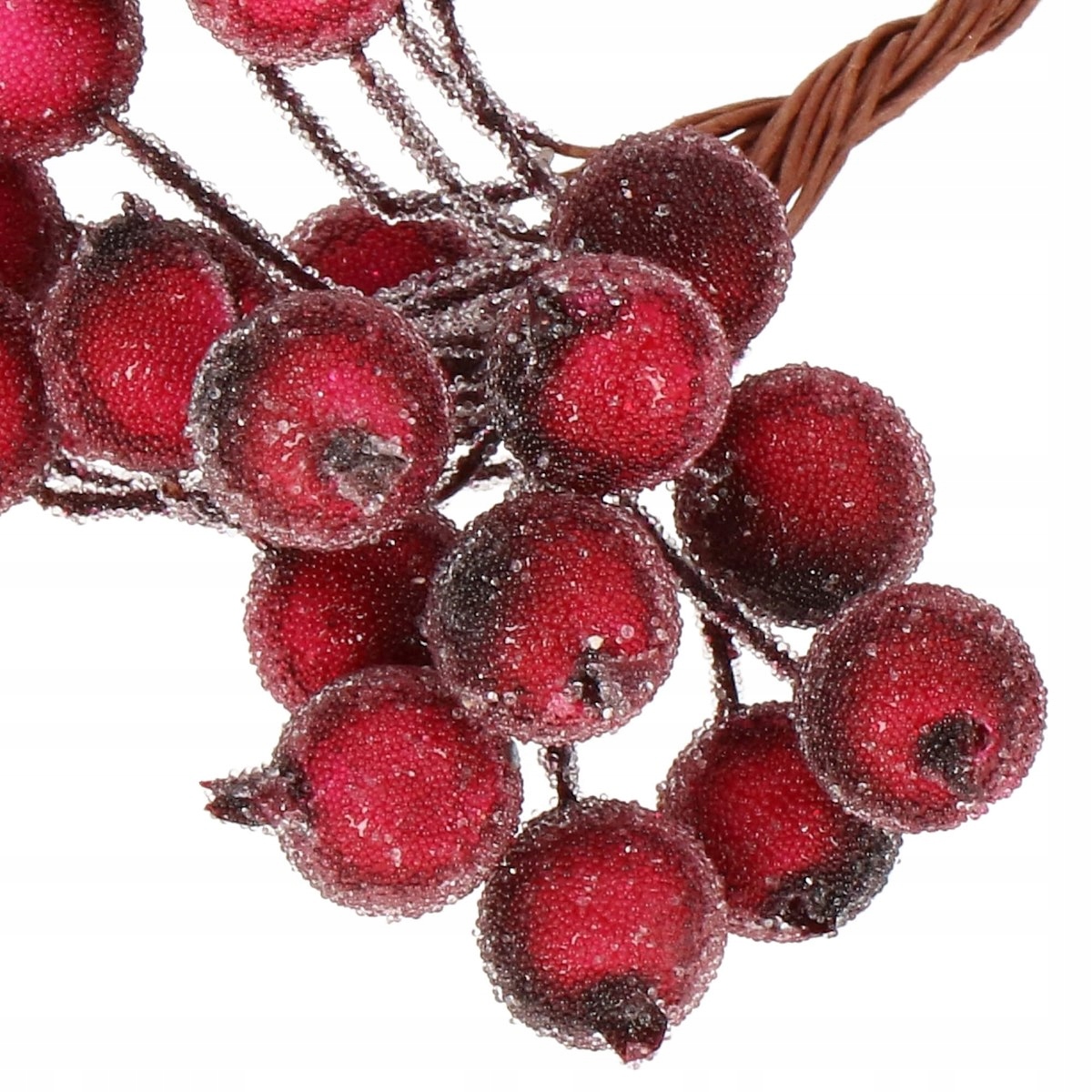 ❤️ FORM THE ROWAN ❤️ ARRANGEMENT YOURSELF
Due to the fact that rowan is placed on a wire, it behaves very plasticly. It is extremely easy to attach it to a Christmas tree or other decoration. The bundle consists of 100 wires tipped with a ball of rowan on both sides. It can be used as a whole or divided into smaller, individual elements.
📌 WHAT ARE THEY GOOD FOR? 📌
What you use rowan on a wire for depends only on you and your imagination. We, on the other hand, will give you some possible suggestions for use:
➡️ Wrap them around the wreath on the front door.
➡️ Create a decoration for the candle at its base.
➡️ Use it on your Christmas tree – both large and small, suitable for a desk.
➡️ Cut the wire and insert the balls into the acrylic bauble. This will allow you to create your individual Christmas tree decorations.
➡️ Create a Christmas card with your child by sticking rowan balls to it.
➡️ Wrap the rowan wire nicely around any bottle.
➡️ Stick the wire with rowan into the polystyrene circles, stars or balls.
⭐PROVEN MANUFACTURER ⭐
The presented product belongs to the collection of the Springos® brand, offering the highest quality goods that will appeal to all people who value comfort and elegance. In order to meet the requirements of its customers, the company is constantly developing and improving its own assortment. With this, it can proudly demonstrate the above product, as well as many others that will undoubtedly make the lives of all its users more enjoyable.