Description
WHITE FIR CHRISTMAS TREE 180 cm PREMIUM
Brand: Springos®
Type of Christmas tree: white fir
Total height (measured from the ground): 180 cm
Thorns Material: Eco Film
Colour of pine needles: white
⭐ Production: POLAND⭐
Stand type: four-arm
FREE: sturdy stand, storage carton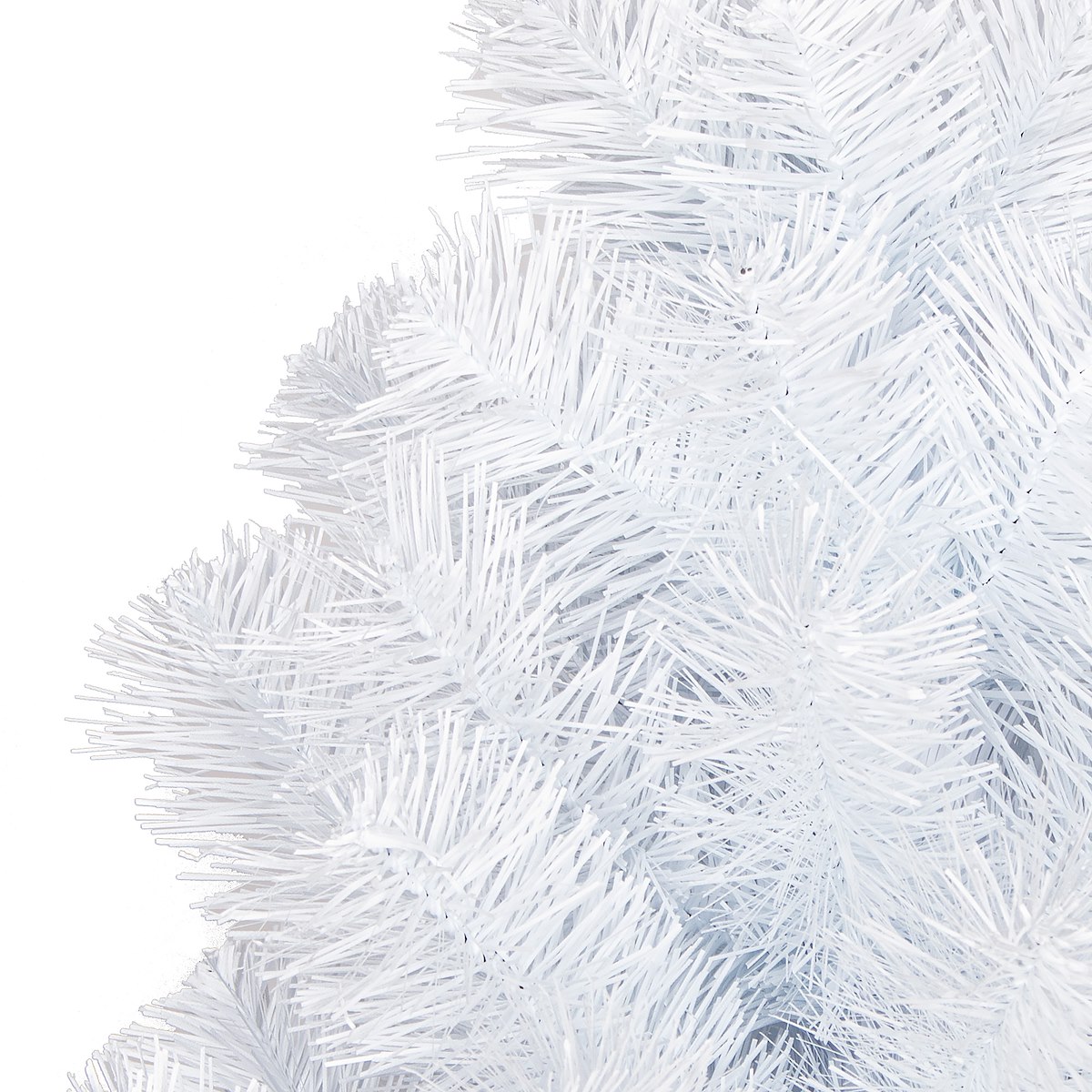 🎅A UNIQUE CHRISTMAS TREE FOR A SPECIAL CHRISTMAS🎅
📌 DISCOVER THE BENEFITS OF 📌 OUR CHRISTMAS TREE
⭐ POLAND this year's production
✔️ A product of a leading manufacturer of trees, lighting and Christmas decorations
✔️ Premium product – extremely realistic appearance
✔️ Stable stand FREE, suitable for a Christmas tree of this size
✔️ High density of branches and needles
✔️ Even distribution of needles over the entire branch – no clearances
✔️ A significant amount of free space under the lowest floor for the placement of gifts
✔️ Possibility of modeling twigs
✔️ Variety and realism of twig endings
✔️The smell of the forest in your house/apartment
✔️ Quick and easy to install
✔️ Storage carton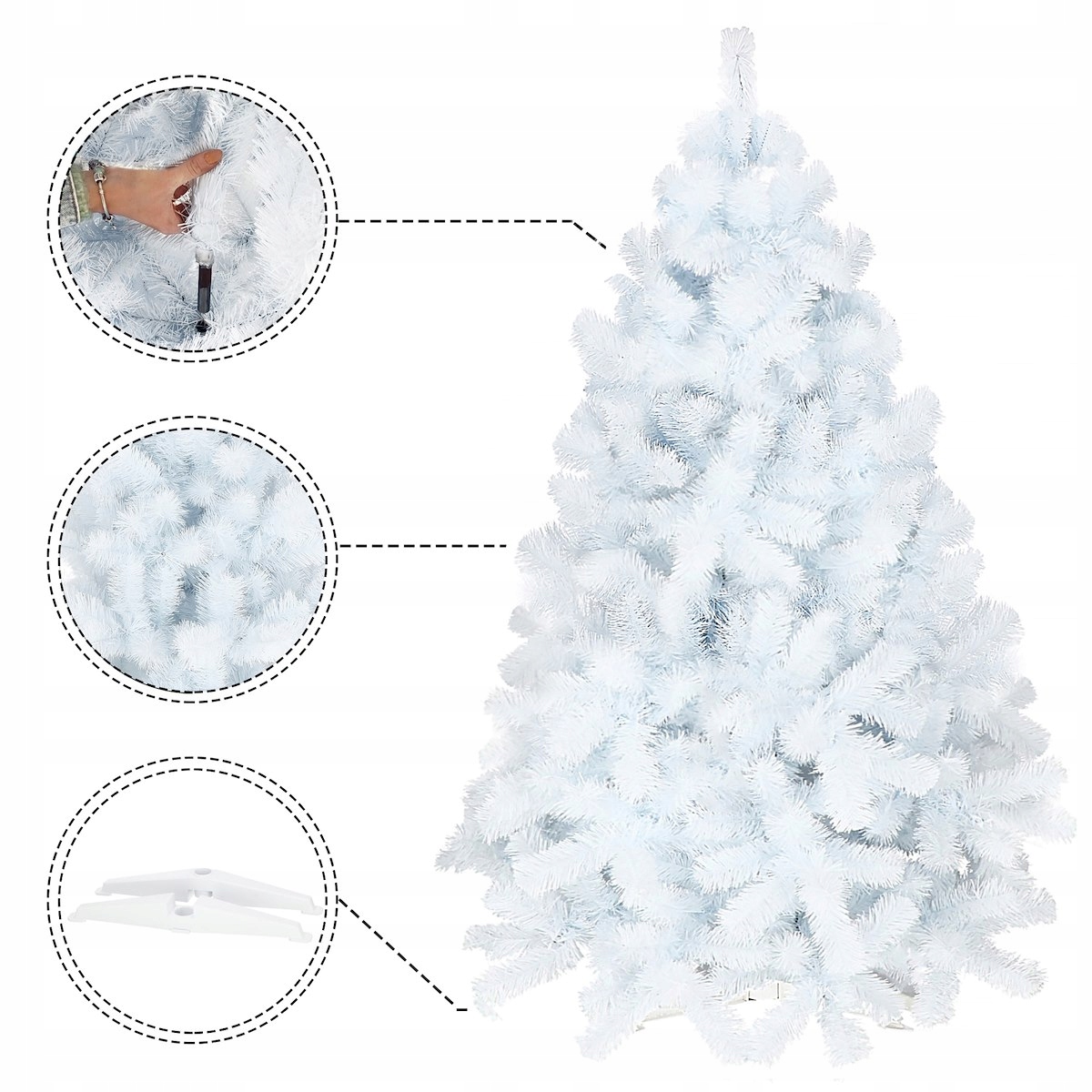 🔥 What's more, unfolding our tree is very easy, short-lived and does not require any special effort from the customer – scan the QR code from the packaging and check!
🔥 GET TO KNOW THE POSSIBILITIES OF OUR TREE! 🔥
The branches of the Springos® Christmas tree can be easily bent in different directions, modeling the successive floors of the tree and giving them different shapes.
The individual twigs have realistic and varied endings, and none of them are cut in an unsightly way. Their color imitates the actual color of conifers in an extremely realistic way and does not fade over time.
The carefully hidden wire does not show through the needles, and at the same time it is thick and durable enough for the Christmas tree to serve you for years!
⭐ CHRISTMAS TREE WITH AND WITHOUT ⭐ ORNAMENTS
The biggest advantage of our Christmas tree is its incredible realism and a large number of densely arranged branches. The Springos® Christmas tree, due to its density and captivating elegance, does not require the presence of numerous ornaments, as it is really a great decoration for any interior in itself!
The lowest floor of the Christmas tree is at the right height so that you can easily place Christmas Eve gifts under it. Needless to say, the magical charm of a set of beautifully wrapped gifts lying under a Christmas tree!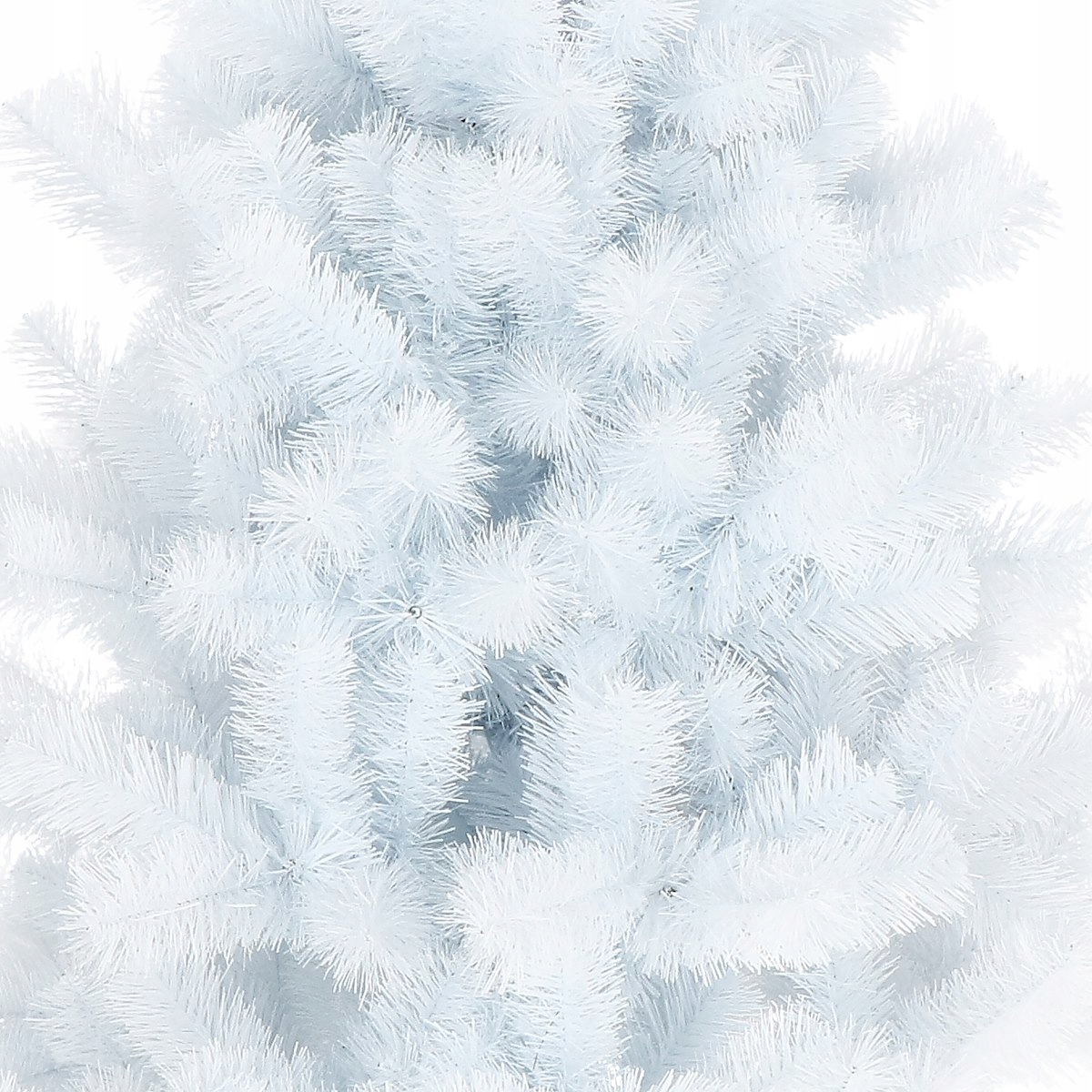 ❤️WHY OUR CHRISTMAS TREES? ❤️
Springos® offers its customers only Christmas trees produced on an ongoing basis – Buyers can be sure that no Christmas tree has been in our warehouses since the previous year. Every Springos® Christmas tree is safe for the environment, and none of them will be a threat to the little ones. You can be sure of the high quality of the presented Christmas tree, because it comes entirely from domestic production.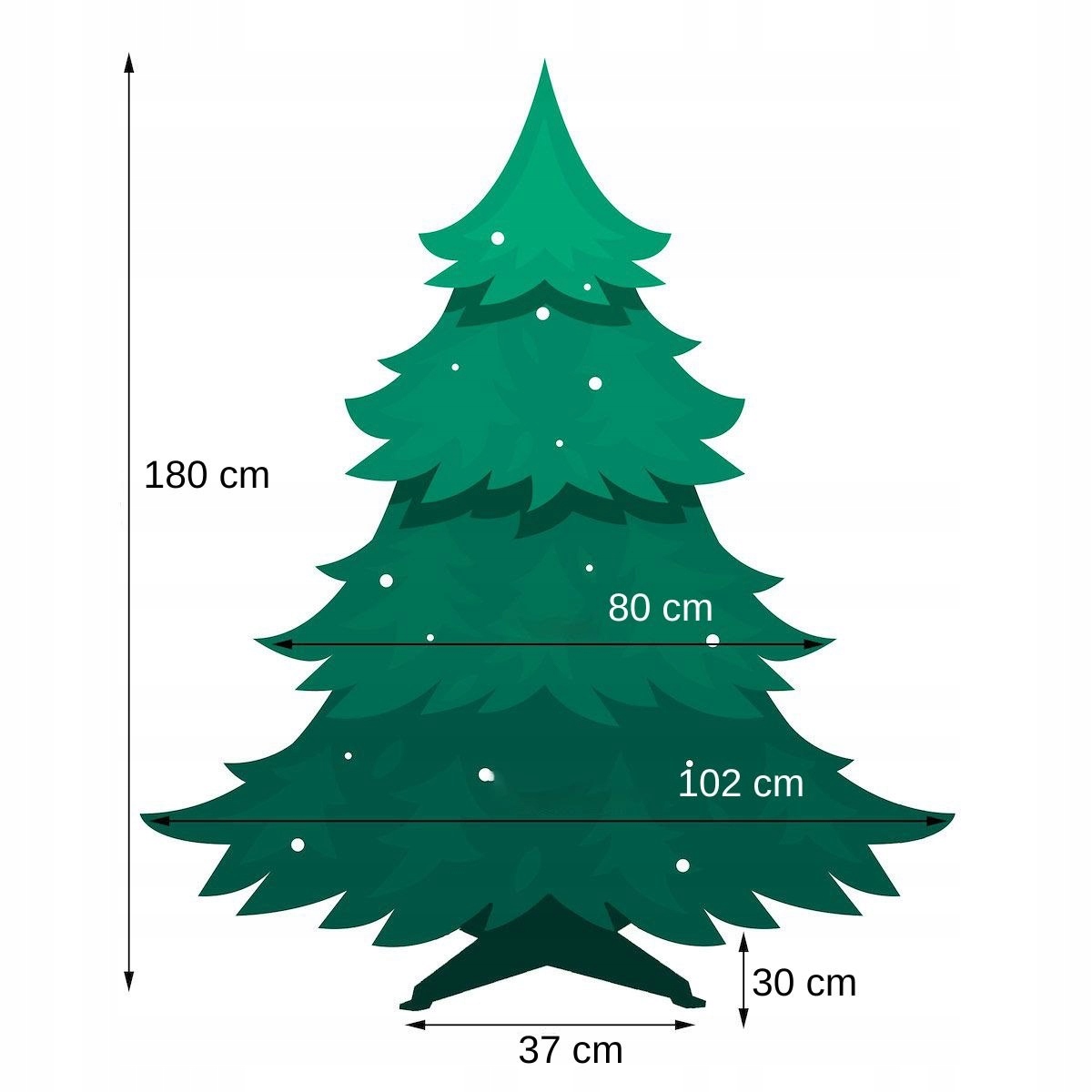 Parameters
Master data:
Type of Christmas tree: white fir
Total height (measured from the ground): 180 cm
Needle Material: Eco Film
Colour of pine thorns: white
Stand type: four-arm
Crown:
Total height (measured from the ground): 180 cm
Maximum span (measured at its widest point): approx. 102 cm
Span measured at a height of approx. 1m: approx. 80 cm
Tip length: approx. 31 cm
Number of levels: 11 + tip
Number of branches: 76
Nail width: 5 cm
Distance from the ground to the crown: 30 cm
End of branches: round
Number of elements that make up the crown: 2
Stand:
Type: four-armed
Colour: White
Material: Plastic
Height: approx. 6 cm
Length of 1 leg: approx. 23 cm